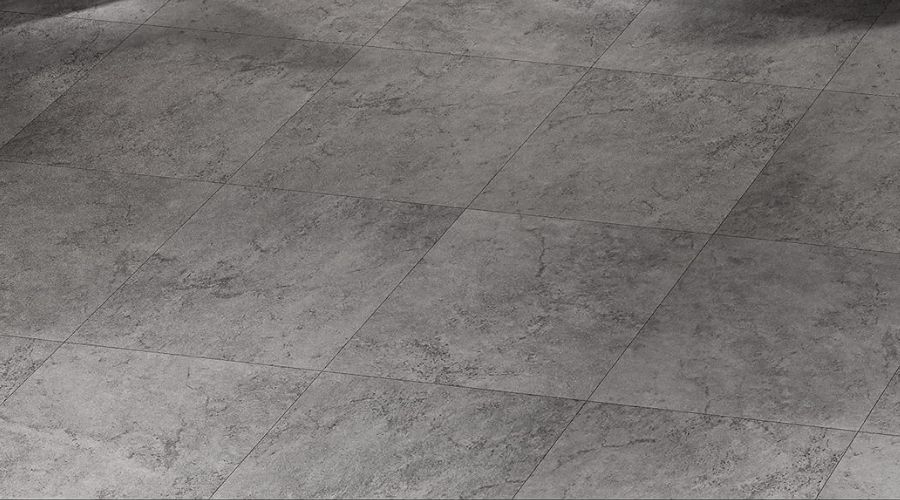 For ages, concrete flooring has held a soft spot on many garage owners' hearts. However, this is ceasing to be the case as modernization sets in. 
This is because, for some individuals, concrete garage floors seem somewhat traditional and tend to have an uncomfortable underfoot feeling due to their hardness. Others tend to feel jaded by the seemingly bland and plain appearance that strikes after having the concrete floors for too long.  
Whatever the reason, you are probably looking for alternatives to concrete garage floor. You have come to the right place. There's a bracing array of flooring alternatives, including interlocking floor tiles, epoxy flooring, resin flooring, green concrete flooring options, and vinyl plank flooring.
Further below, we help you navigate the high-rating concrete garage floor alternatives.
Also Read:
Alternatives to Concrete Garage Floor
It goes without saying that the garage floor should be hard-wearing and resilient since it is subject to receiving significant abuse almost daily. Since it meets the criterion, concrete flooring has been a paradigm for a long while.
However, this is ceasing to be the case. The shift from concrete garage flooring is apparent because of many reasons. It could be that you've had your concrete garage floor for too long, and it now appears quite drab, or you wish to have an evocative and fashionable garage floor.
There are inviting and divergent options if you are casting about alternatives to concrete garage floor. Whether you are planning to update your existing concrete garage floor or searching for a superb option for an upcoming garage floor project, there is something for you.
Discussed at length below are the various top selections of concrete garage floor alternatives as follows;
Resin Flooring
This eminent garage flooring option ranks first on our list and is notable for leaving many garage owners satiated. Resin flooring prides itself on multifarious benefits that make it a worthwhile go-to choice.
This type of flooring displays outstanding resistance to abusive agents such as battery acids, oils and water, engine coolants, and brake fluids. Another striking feature is the diversity of colors and finishes it comes with for your satisfaction.
You will also not get bothered by the downtime usually encountered in installation due to slow curing. Resin flooring stands out since it cures fast, eliminating disruptions to your work schedule.
Resin flooring is your best bet whether your garage is for domestic or commercial purposes. This flooring remarkably withstands the weight of your car(s) and remains smooth and impermeable for easier cleaning.
Advantages
Easy to clean since it is waterproof and smooth.

Low maintenance than concrete flooring.

Available in multiple finishes and colors.

Exhibit resistance to chemicals like hydraulic oils, diesel, antifreeze, and battery acids.

Features slip resistance.

Outstanding durability and resistance to abrasion.
Disadvantages
Pricey

Requires a lot of prep work.
Epoxy garage flooring
This stands as one of the most trendy flooring options, garnering incredible popularity among households. Epoxy flooring is a favourite since it is applicable to most varieties of existing floors, be it stone slabs or concrete. 
It tends to be more suitable for concrete garage floors that require revamping and are somewhat damaged. It gives a new lease of life to your old garage floor by covering all imperfections that might be present.
You will love the bright and attractive shades that come with this flooring style. This elevates the sparkle and liveliness in your garage. It has significant durability traits that make it even more apt for garage floors.
Advantages
Easy to install – takes about a day.

Fast curing (24 hours).

Easy to maintain – regular sweeping will do.

Durable and hard-wearing.

Ensures imperfections present on the original surface are handled.

Catchy yet resistant to abrasion, impact and chemicals.
Disadvantages
It is not fit for the replacement of individual flooring pieces.

Installation can be complicated for newbies.

It can be costly.
Green concrete based alternatives
One of the main downsides of concrete is its non-environmental friendliness. Because of this con, new eco-friendly concrete base alternatives have come up. These newfangled alternatives do not have a negative impact on the ecosystem and also look appealing to boot. They include;
AshCrete – this flooring material is made using a byproduct of the coal industry known as fly ash.

HempCrete – this is also a green concrete material fabricated from hemp plants.
These green concrete flooring options are better than traditional concrete since they are made from byproducts or other sustainable materials hence safer for the environment. 
These green concrete products are also lighter than traditional concrete. However, please take note of their relatively higher price as this might not be the best option for you.
Interlocking floor tiles
If you want a stylish, flexible, and yet undemanding flooring option for your garage, interlocking floor tiles are the way to go. This flooring idea tends to be a good fit for your garage floor, especially if you wish to cut off commitment efforts.
Garages are rarely used for the sole purpose of parking. Interlocking tiles are well suited if you wish to divide your garage into sections based on purpose. These tiles allow you to use them on a particular part of your garage, mainly where the car is intended to sit.
This flooring option is preferable since the tiles fit together perfectly without needing any adhesive. This trait enables them to form a whole classy floor. You will definitely love the sight of your car sitting on these tiles since it blends well.
Advantages
Easily fit together – their interlocking feature enables them to slot together simply.

Easy to install

Convenient since they are not permanent, you can take these tiles with you if you are vacating your house.
Disadvantages
Require customization by cutting around shapes.
Vinyl Plank Flooring
With the weight that aesthetics hold in modern times, vinyl plank flooring on your garage floor will reward you with just that. This flooring option introduces a visually striking appeal that will leave you delighted when you hang out with your friends in your garage.
If you settle for this flooring option, there is a wide range of patterns, colors, and textures available to choose from. This means that you can transform your plain garage into a spectacular room.
It is essential to comprehend the specific needs of your garage in order to choose the ideal vinyl flooring option. Heavy-duty vinyl planks and sheets are resistant to chemicals, water, spills and slip-resistant. However, an instance of flooding in your garage would damage vinyl planks.
Advantages
Easy to clean and maintain.

Quite affordable.

Aesthetically appealing.

Tough and durable.

Come in diverse colours and patterns.

Help avoid mildew, mould, and warping.
Disadvantages
Suit low traffic garages better.

Affected by extreme temperatures (requires control of humidity in the garage). 
Carpet garage flooring
Garages are ceasing to be spaces meant to only park cars and store junk. Besides the primary purpose for garages, people tend to create a hang-out spot, a kids' recreational spot, a pet section, or a gym section in their garage. 
When this is the case, carpet flooring is preferred because of its comfortable underfoot feeling and gorgeous appearance. However, you should be aware of the different carpet types and discern which is suitable for garage use.
If you are also working on a tight budget, carpet flooring will come in handy since it is affordable. In the event that a section of the carpet stains, replacement is super easy.
Advantages
It converts unutilized garage sections into valued ones.

Easy to repair.

Pleasant underfoot feeling.

Can relatively withstand daily abuse.
Disadvantages
Maintenance is labour-intensive.

Does not hold well in rapidly changing environments.

Does not hold well against stains and spills.

Some carpets are unsuitable for garage use.
Rubber garage flooring
In terms of convenience in installation, there is no concrete garage floor alternative that beats rubber matting rolls. All you need to do is roll it out and enjoy the sleek and superb view.
The exciting bit about this flooring style is that you do not have to move the appliances in your garage during installation. You can modify it by cutting it so that it blends with the existing equipment.
The surface of rubber matting rolls is soft and smooth so that it feels pleasant to walk on. This flooring option is also tough and durable, making it capable of managing the weight of your car.
It comes as a plus for you if you intend to set up a home gym in a section of your garage. This is because it has a rich texture that augments one's grip. Additionally, it is plainly based on your preference if you wish to use an adhesive when installing rubber rolls.
Advantages
Cleaning it is a breeze.

Hard and durable.

It has a rich texture that improves one's grip. 

Available in several patterns.

It has a virtual appeal.

Sound dampening ability.
Disadvantages
It does not cope well with sharp objects.
Garage floor paint
If your concrete garage floor appears uninteresting and you wish to revamp it, but a strict budget limits you, garage floor paint will come in handy. Even better, you will have a vast selection of colours.
It is pertinent to point out that the condition of your floor influences the costs incurred. To equip you, let's skim through the three types of paint that suit concrete floors that, include;
Oil-based paints – of the three types, this tends to be the cheapest.

Polyurethane paints – this type have a higher durability rating than oil-based paints.

Epoxy resin-based paints – this type offers a more hard-wearing and resilient finish and therefore tends to be the most expensive.
Advantages
Offers protection to the concrete floor.

Offers protection against spillages, mould, and mildew.

Application is relatively easy and affordable.

Available in different colours.
Disadvantages
It requires intensive preparation.

It dries off slowly.
Up to this point, you probably have found your pick. However, other worthwhile options exist. Concisely elaborated below are some valuable concrete garage floor alternatives you ought to consider.
Floor mats

– their inexpensive advantage makes floor mats quite an ideal option. In the event that they get damaged, replacing and installing them is feasible. They are also easy to clean.

Stone

– the most outstanding trait of stone flooring is their longevity. You really will benefit from their hard, slip-resistant, and stain-proof traits. To add, deep cleaning does not compromise these floors. They include sandstone, graphite and flagstone.

Rubber Interlocking tiles

– this flooring alternative shares similar traits to rubber rolling mats. The only difference is that they provide a useful interlocking feature. They tend to be great if you are setting up a home gym in your garage.

Concrete slab

– slabs of concrete can make an excellent alternative to a solid concrete floor prepared by pouring an entire floor. They exhibit exceptional durability since they have a ready-made solid base. Granite slabs are also practical.

Washed gravel floor

– a garage floor with a gravel-like surface is undoubtedly intriguing. This option doubles up as the foundation and also the flooring. It is prepared as a mixture comprising grain of different sizes, a particular primer, and crushed stone framed on a predetermined base. The addition of a resin coating seals the process.
Conclusion
The obvious inference from this article is that there are quite a number of concrete garage floor alternatives for you to choose. Whether you intend to give your existing garage floor a facelift or it's an upcoming new garage floor project, there are solutions for you.
You ought to appreciate that there are many variables to consider when choosing a suitable flooring option for your garage. It would be best to understand what you are getting into before committing to it for optimal results. Appreciating the needs of your garage is a step in the right direction! All the best.